Dear All,
We herewith would like to thank you for joining us @ MTB Marine Europe in Dubrovnik! It was great seeing you and we hope to have met your expectations during the meetings and the social events!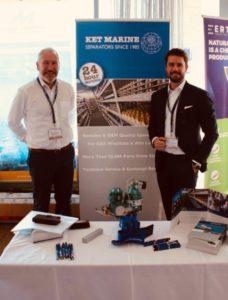 Thanks for stopping by and providing us with the input we need to develop and improve our activities as your spare parts and service supplier of choice!
We look forward to hearing from you regarding any matters related to your GEA Westfalia & Alfa Laval separators and we hope to see you soon at any one of the upcoming events!
Take care!
KET Marine